About
Is currently Key Makeup Artist for "Conan" (TBS) at Warner Bros. Studios in Los Angeles, Deborah Paulmann has also worked with Conan O'Brien in New York: "Late Night with Conan O'Brien" and "The Tonight Show with Conan O'Brien" (both NBC) and as Supervisor of Makeup for NBC-TV NY.
More than 20 years of makeup experience in film and television production including an Emmy nomination, "Saturday Night Live (NBC)", "As The World Turns" (CBS), "One Life To Live" (ABC). She is involved with all types of makeups for weddings, personal events, and High Definition TV – Conan's LATE NIGHT Show was the first to debut in Hi Def on Network Television.
Makeup Artist for the 58th Annual Emmy Awards host, Conan O'Brien.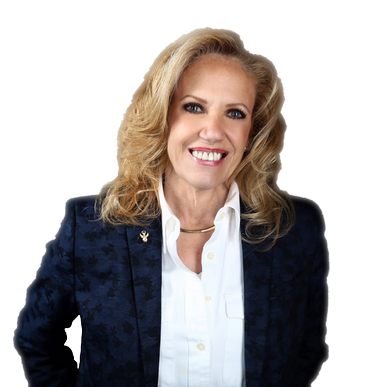 Deborah is also a Permanent Makeup Artist and is certified with the American Academy of Micropigmentation and the California State Board of Health.
Currently in California, she is available to travel including recent requests to London, Monaco, and New York. Her resume is available on this site with recommendations. on LinkedIn and Facebook
My qualifications basically started with self-teaching from classic makeup reference books during my childhood. After graduating from Briarcliff High, NY, I went to the Wilfred Academy for my NY State Cosmetology license and shortly thereafter starting working as a Hairdresser.
Slowly I found myself moving away from hair and into specialized areas like hair color, and makeup. I began working with photographers who worked with musicians (my boyfriend at that time a musician) doing makeup for and touring with them. Eventually I found and studied Makeup under the Director of Makeup for ABC TV, Mr. Bert Roth, which is where I learned about the Unions and getting into professional makeup for television and film. At that time, around 1980, this Makeup Union, Local 798 of the IATSE was a typical old NY union closed to new members and based on nepotism. Nevertheless, I was relentless in calling their offices and eventually got my first break.
The IATSE presented me with a job on As The World Turns for three days in their older East Side studio.
It was there that I was blessed by working with Ms. Barbara Armstrong who would become a "mentor" to me. She brought me to NBC TV and recommended me and from there I started freelancing at NBC until I was hired as an Apprentice—their last apprentice I turned out to be, and NBC was the last of the network TV stations that even had apprenticeship programs anymore. While working toward becoming a full Journeyman member of 798, I quickly gained status and a decent reputation and was highly desired on NBC's many shows and worked them all APX through 1989, shows such as Live At Five and all the Network and Local News & Public Affairs shows, on to Donahue, as well as Saturday Night Live (where I soon became co-head of makeup for in their '88-'89 seasons) and Late Night With David Letterman.
I left NBC in to work as a freelance makeup artist in 1989 and would up working at all the networks and all the soaps before settling into One Life To Live at ABC where I was hired as Head of Makeup and became Emmy Nominated.
After working at ABC I returned to freelancing and I was soon picked up by CBS as Head of Makeup for As The World Turns, one of my favorite jobs looking back on my career….that was APX 1992-1999. When Another World closed and "merged" with ATWT they also chose to leave the CBS Broadcast Center in midtown Manhattan and move to Brooklyn, but I knew I would not be staying in Brooklyn. After I left ATWT and returned to freelance work, my father was dying. The flexibility of free lance permitted me the grace of being being with my father at this time.
Free lance work led me back at NBC TV, where I returned to Saturday Night Live where I was makeup artist for Will Ferrell during his last few seasons. That is when I was offered Conan's Late Night as a result of my experience with Special Effects, so, did both of those shows until Will left SNL and I moved to Los Angeles with Conan when he took over The Tonight Show in 2009. Changes followed as Jay Leno had a transitional period at NBC and Conan decided to leave The Tonight Show. We had an eight month hiatus after that until Conan began his new show on TBS. Yearning to do something special and spiritually rewarding with my craft, I began working with Burn Survivors through the Phoenix Society of Burn Survivors who certified me as an "Image Consultant."
The professional path led me into Permanent Makeup after the wonders of these techniques were presented by Dr. Oz on his show—I was captivated!
I searched and found among the very best instructors, Ms Karma Vieira, who launched my journey into Permanent Makeup. Subsequent to my studies with Karma, which lasted for more than a year, I acquired my Certification for Permanent Makeup from the AAM (American Academy of Micropigmentation) in 2011, and gained my CA Board of Health approvals. Studying under Karma was an awesome and rewarding experience where I witnessed procedures not afforded in any "school." To this day I am still in awe struck by the benefits PM offers to so many who have a variety of issues beyond just beauty. PM is use for cancer patients (who offset the emotional impact of hair loss by having PM prior to treatment), it fills in men's hairlines, it helps physically handicapped persons who have lost or shaky hands from Parkinson's or other ailments and cannot apply traditional makeup, men can enhance their eyebrows and eyeliners where aging turns dark hair to grey, women wake up with makeup without spending time in the morning to struggle with filling eyebrows, applying eyeliner and using lip pencils before they can get out of the house! My clients also include older women who just want to feel good about their looks again. The aging process can fade color and bring visual impairments that make applying makeup a difficult task with awkward results. So many are the benefits that I am still amazed by its many rewards. It is a living art.
I have my CA Cosmetology License, as well as maintaining my NY State Cosmetology LIcense, and am a member of the IATSE Local 706 Union of Makeup Artists and Hair Stylists. In moving from NY to LA I had to give up my private clientele and start to rebuild that here in CA, for weddings, special events—all aspects of every medium in makeup.
Within each medium that I have worked—all have provided me with unequivocal experience in the world of Makeup. The SOAPS taught me lighting and how to do long lasting (10-18 hours long lasting!) beauty makeups; and professionalism on the set and dealing with different personalities of the actors and special guest stars we often had, all of which I brought to my private clientele—making me a highly desired makeup artist for celebrities and non celebrities as well. My education and NBC apprenticeship taught me Special Effects and working FAST which lead me to SNL and the awesome experience of working in live TV (where we often had major "quick changes" of characters with less than a minute or so to do the work!). Live television is somewhat rare these days, so few artists will have the gifts of that kind of experience that I "grew up with". Working with/on CONAN (which is often a mini-SNL) lead me into being the first makeup artist with the first Network show to air in HIGH DEFINTION….I was lucky to have 6 months to learn the differences and learn the art of HiDef before we actually went on air in HiDef. High Definition also brought to me opportunities such as being invited by Sky TV in London, and then in Moncaco as a guest speaker to teach and inform what High Definition is all about, a highly prestigious publicity tour with memories I'll treasure forever!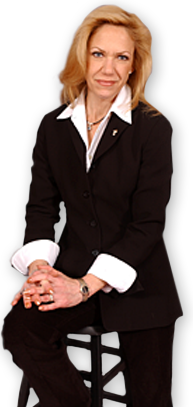 And still with "CONAN" comes the full spectrum of all kinds of makeups from beauty makeups on celebrity guests (as well as Conan himself of course!) to special effects of every imaginable kind.
The experiences I've had would be a rare find nowadays, the rare combination of professional traditional makeup expertise along with Permanent Makeup qualifies me in realms I never imagined, and allows me the quality of experience to design both types of makeup, as well as the combination of the two.
There are many inept Permanent Makeup practitioners out there, you should take great caution in choosing the one best suited for you; and remember that Permanent Makeup is NOT TATTOO!
The world has so changed with the advent of cable TV, into the world of the World Wide Web, and now add 3D to the mix. There were no makeup schools when I started out, there were apprenticeships that taught you PROFESSIONALISM and taught you THE CRAFT OF MAKEUP, this is no luxury service, but with so many Unprofessionals out there for many it is a luxury and no longer the craft it started out as.

If you are an aspiring makeup artist beware of these makeup schools, many are just out to make money. It is up to you to find referrals, recommendations from other professionals and take it from there. Over the years I have never denied anyone who has asked me for advice, or guidance…it is to my benefit to help anyone who asks, and to give back what was given to me when I was starting out. In what can be a back stabbing business, my feeling is that the better YOU are, the better WE ALL are!